Monday Poem: Business Girls
See on Scoop.it – London Life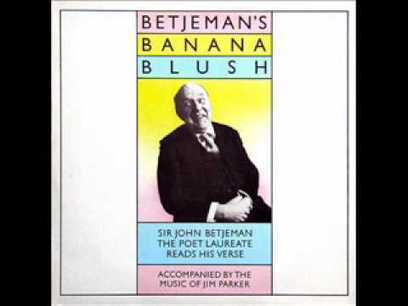 Track 2 from Betjeman's Banana Blush
Business Girls
From the geyser ventilators
Autumn winds are blowing down
On a thousand business women
Having baths in Camden Town
Waste pipes chuckle into runnels,
Steam's escaping here and there,
Morning trains through Camden cutting
Shake the Crescent and the Square.
Early nip of changeful autumn,
Dahlias glimpsed through garden doors,
At the back precarious bathrooms
Jutting out from upper floors;
And behind their frail partitions
Business women lie and soak,
Seeing through the draughty skylight
Flying clouds and railway smoke.
Rest you there, poor unbelov'd ones,
Lap your loneliness in heat.
All too soon the tiny breakfast,
Trolley-bus and windy street!
John Betjeman
Ursula O'Reilly Traynor's insight:
16/06/14
Today's Poetry Choice was inspired by yesterday's Poetry and Music programme, which you can listen to here http://www.bbc.co.uk/programmes/b046j877
AVAILABILITY: 6 DAYS LEFT TO LISTEN
Duration: 30 minutes
First broadcast: Sunday 15 June 2014
"Roger McGough presents a programme examining the long relationship between poetry and music. Poets through the ages have collaborated with musicians from every genre from classical to drum and bass, taking in folk, punk and reggae. Featuring Edward Elgar, Sir John Betjeman, ee cummings, Gregory Porter, Michael Horovitz, Joan Baez, Leonard Cohen, John Cooper Clarke, Benjamin Zephaniah, Kate Tempest and the Scaffold."
See on www.youtube.com