Follow Van Gogh's troubled footsteps
See on Scoop.it – London Life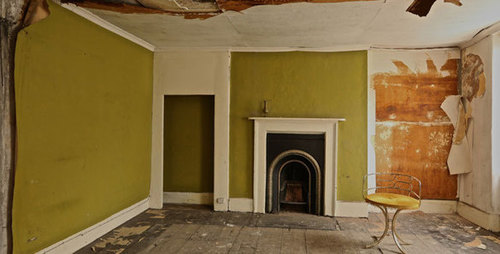 "Visitors to 87 Hackford Road in Stockwell, a side street in south London, will be able to put themselves into the shoes of the young Vincent van Gogh, who spent a year there as a lodger from 1873 to 1874.
Van Gogh's admirers can usually only see the top-floor window of the room that he rented from the street, but thanks to the artist Saskia Olde Wolber's installation, which has been commissioned and produced by Artangel, from 3 May (until 22 June) they will be able to walk through the front door, up the same staircase he climbed and enter his now empty and dilapidated bedroom. The whole house is in a state of disrepair, having last been modernised more than 40 years ago and standing empty for the past two years.
There are steel props holding up the ceiling in places, but a Victorian fireplace in his former room is still intact and its twin sash windows seem original. Much of the rest of the experience is dramatised, however, having been choreographed and scripted by the artist, who worked with the theatre designer Lu Kemp, sound designer Elena Peña and composer Daniel Pemberton.
Entitled Yes, These Eyes Are The Windows, Olde Wolbers's work combines audio excerpts from supposed conversations and letters about Van Gogh, some of his own words, as well the voices of the house's owners in the late 20th century. They only discovered the Van Gogh connection in 1971.
When Artangel and Olde Walbers, who is a Dutch-born, London-based artist, approached the new owner of the property, he was happy to hand over the keys for the temporary installation to take over the house. The at times eerie and poignant experience starts in the hallway and includes most of the rooms in the house, complete with peeling wallpaper, sagging ceilings and flickering lights.
The Chinese-born businessman and Van Gogh enthusiast, James Wang, bought the house at auction in 2012. He plans to turn it into an "arts centre for residencies of Chinese artists", he told the Guardian newspaper recently.
The temperamental young Dutchman's unrequited love for his landlady's daughter led to him being asked to leave. But according to the snippets overheard during the installation, a boozy day out at the Crystal Palace Park, where he was upset by the statues of dinosaurs—those "godless creatures", he calls them—plus his growing religiosity and poor personal hygiene also contributed to his departure.
Yes, These Eyes Are The Windows must be booked in advance and entry is timed. See Artangel's website: www.artangel.org.uk/yestheseeyes.
See on www.theartnewspaper.com