Ghosts: Steve Knightley
See on Scoop.it – Music for a London Life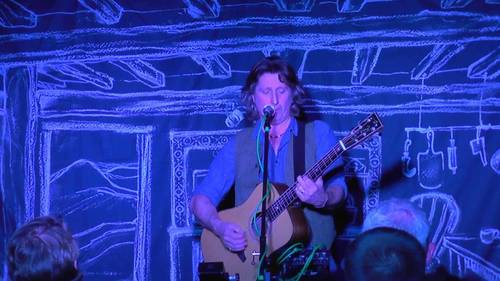 A taster of the first warm up gig for Steve's Grow your own Gig tour. Filmed at The Ley Arms Kenn on 9th January 2014.
Ursula O'Reilly Traynor's insight:
Steve Knightley
Cecil Sharp House
Feb 6 2014
Patricia Cassidy writes:
The stalwarts who turned out for Steve Knightley, despite appalling weather conditions and a tube strike, were not disappointed. They were treated to an engaging performance full of warmth and humour, with a distinct suggestion of gravel in the voice at times.
His set list included, not only traditional folk songs about lovable and unlovable rogues challenging authority or trying with varying degrees of success to lead innocent maidens astray, but also his own and others' songs about life in the countryside today. So he sang about incomers hoping to buy into the rural idyll and their inevitable disappointment and the ongoing battle between those on the margins and the landed gentry. No marks for guessing whose side he was on! Knightley's appreciation of the tradition he is a part of, shone through his singing and his story telling. He created a very cosy atmosphere against his simple backdrop of a kitchen drawn in chalk. His willingness to share and explain his music and his experience of country life on which it is based was entertaining, unpretentious and seductive.
Good show Steve!
——————————————
Want to grow your own gig?
Check out the website http://www.growyourowngig.co.uk/
Also gives tour details.
At CSH, the pared down rendition of Country Life, with piano accompaniment was the perfect end note. Always leave your ever-growing fan base wanting more.
See on www.youtube.com