Monday Music – and a date for your diary – Martyn Joseph – "One Step Up" (Bruce Springsteen)
See on Scoop.it – Music for a London Life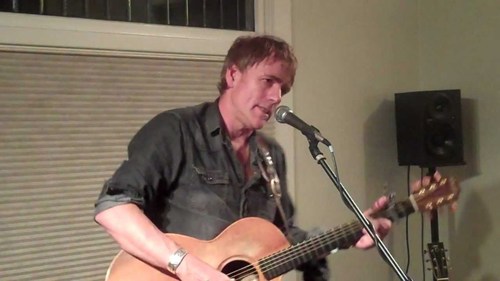 Martyn Joseph performing at Concerts At Our House in Seattle, WA. September 16, 2011. Martyn's moving and insightful analysis of "One Step Up" begins at 3:30…
###################
For one night only!
MARTYN JOSEPH PERFORMS ENTIRE "TIRES RUSHING BY IN THE RAIN" ALBUM OF SPRINGSTEEN SONGS @ CECIL SHARP HOUSE
Tickets for this unique February 20 gig are selling fast, so if you want to catch the "Welsh Springsteen", grab your tickets now!
More information on 020 7485 2206 and www.efdss.org.
Martyn Joseph website http://www.martynjoseph.net/
Ursula O'Reilly Traynor's insight:
Here's what the critics have to say :
"Joseph has found a piece of himself that synchs with the songs and offers it to his listeners as a new route across the same map. Forty years into Springsteen's career no other artist I can think of has tried any such thing" – Springsteen biographer and U.S. music critic Dave Marsh
"It's brave – but it's brilliant"! – Bob Harris, BBC Radio 2
"A new Martyn Joseph album of Springsteen covers must be the toughest gig going but here's the thing – it really works. Yes sir!" -Simon Mayo, BBC Radio 2
"Martyn Joseph delivers a stunning folk-based tribute. It never sounds like you are listening to a Springsteen impersonator" –Backstreets.com
"There's no attempt at reinterpretation here – just straightforward dirt under the fingernails integrity – a fine tribute, tremendously powerful -– an acoustic greatest hits The Boss himself would be proud to present" – Acoustic Magazine
"Tires Rushing by in the Rain is the folk album the Boss never made. It's a brave man who takes on such iconic compositions as Thunder Road and Badlands but Joseph's courage is rewarded precisely because he remakes them in his own image" – R2 Magazine
"The critically acclaimed singer throws fresh interpretations on The Boss's vintage observations in a spare, pensive package. Fans of both Joseph and Springsteen should be delighted with this set" – Maverick Magazine
"Springsteen-indebted Americana, suspended folk chords glistening beneath troubadour tales, his lyrical eloquence still inspired almost 30 years on from his debut" – MOJO
See on www.youtube.com