Ghost stations of the London Underground on the classic Tube map
See on Scoop.it – Historical London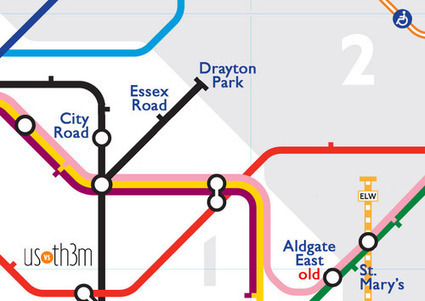 Twitter Tube enthusiast @DylanMaryk has produced a Google map of all the abandoned ghost stations. We wondered what it would look like presented like the real Tube map.
So here it is, all of London's abandoned, demolished and relocated Underground stations, marked on the classic London Underground schematic, with all the other station names removed. Who would have thought the District Line used to run all the way to the coast?
This took us bloody ages and we hope you like it because putting it together made us see phantom Tube lines when we close our eyes. Also, we left out the East London Line because, well, it's sort of still there.
See on usvsth3m.com