NUTTY CLARET
See on Scoop.it – London Food and Drink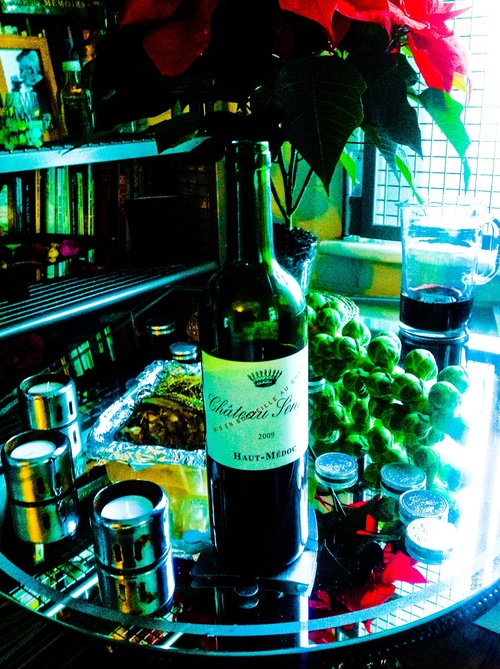 NUTTY CLARET
This year the challenge was what to have with the nut roast – nut roast specially prepared by young, up and coming dramatist, Chris O'Connor – and a happy solution was found – the Chateau Senejac 2009, a claret from one of the best known Crus Bourgeois estates of the Haut Medoc and available at an offer price of £13.99 from the dear old Co-op. The Co-op has had a lot of stick lately but their wine buyer, Ben Cahill, remains one of the best in the business. This wine was his recommendation; it is full bodied, has woodland scent, is actually itself, nutty – and with wonderful deep forest undertones. We had ours with Christmas lunch – the wine is available until Jan 3rd 2014 at the offer price – go get one for the New Year's Day buffet! Scrumptious!
Shaun Traynor
http://www.shauntraynor.co.uk/vgib.html
PS Ingredients for the Chris O'Connor Nut Roast below – a parallel career beckons!
Ursula O'Reilly Traynor's insight:
Chris O'Connor's nut roast ingredients:
I saw Chris's competition- winning short play @ the Lyric in Hammersmith in the Autumn and very funny it was too. He is also known for his cooking skills and every Christmas I eagerly await the arrival of his Nut Roast. The full recipe remains a closely guarded secret but just look at the list of ingredients and you can understand why I drool in anticipation from early December onwards.
There's parsnip purée, chestnut mushrooms,hazelnuts, roasted chestnuts, sage from the garden , red onion, blue cheese, breadcrumbs and free range egg ; they get magically made into a loaf, all wrapped up in a wilted savoy cabbage leaf. Scrummyum.
Twitterati will be pleased to learn that Chris can be found talking food, football and the probable possibility of the shortest ever play with 140 characters.
on Twitter@cpoconnor87