Poem For Today: F. Scott Fitzgerald Reads John Keats's "Ode to a Nightingale"
See on Scoop.it – London Life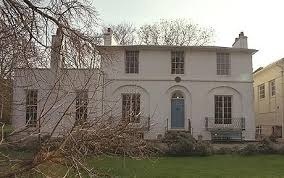 "Was it a vision, or a waking dream? Fled is that music: — Do I wake or sleep?"
Ursula O'Reilly Traynor's insight:
With thanks to Maria Popova @ brainpickings for this Scott Fitzgerald rarity.
Keats House
Keats House is where the poet John Keats lived from 1818 to 1820, and is the setting that inspired some of his most memorable poetry.
Here, Keats wrote 'Ode to a Nightingale', and fell in love with Fanny Brawne, the girl next door. It was from this house that he travelled to Rome, where he died of tuberculosis aged just 25.
Keats House was built in 1815 as a pair of semi-detached houses known as Wentworth Place. Keats lodged in the smaller dwelling with his friend, Charles Brown from 1818 to 1820 and wrote some of his best-loved poems there. Situated near Hampstead Heath, Keats House was one of the first to be built in the area and was granted Grade 1 listed status by English Heritage in 1950. The house opened to the public as a memorial to John Keats on 9 May 1925.
Events
For details of Autumn Events and opening times for this atmospheric house in Hampstead, visit:
http://www.cityoflondon.gov.uk/things-to-do/attractions-around-london/keats-house/Pages/default.aspx
Keats / Embracing Uncertainty and Celebrating The Mysterious
http://www.brainpickings.org/index.php/2012/11/01/john-keats-on-negative-capability/
See on www.brainpickings.org