Just Saying = watch this great short film shot in Dublin
See on Scoop.it – Irish Life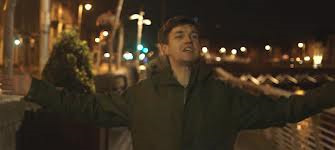 Watch this absorbing short film from Kennedy Films
Written and directed by Dave Tynan
Produced by Kathryn Kennedy
Cinematography by JJ Rolfe
Score by Gareth Averill
Edit by Michael Donnelly
===================
from http://www.joe.ie/joe-life/life-features/video-im-just-sayin-garners-huge-hits/
"The video that is taking the internet by storm has obviously hit closely home for a lot of people watching it. 'I'm Just Saying' has now garnered nearly 30,000 hits in less than 24 hours.
The short, ponderous film features actor Emmet Kirwan beautifully articulating to camera about the current state of Ireland. Very nicely shot, it'sa simple 5 minute short with Kirwan wandering the streets of a deserted Dublin.The film was made by Kennedy Films who really did a superb job. Well done to Emmet Kirwan (who you might remember from the RTE series Sarah and Steve) who's excellent as the centre of it"
Ursula O'Reilly Traynor's insight:
Spoken Words from the griity streets of Dublin. Contemporary Poetry.
See on www.thelookotheirish.com