Exhibition of the week: Eternal Art of the Simulated Mind – Alban Low @ Kingston University
See on Scoop.it – London Life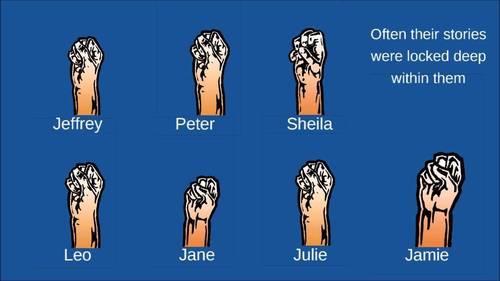 Eternal Art of the Simulated Mind Observations from the Kingston University and St George's University of London simulated Mental Health Ward
An exhibition of drawing, painting and writing from artist and filmmaker Alban Low who spent two days sketching on the Clinical Simulations and Mental Health Skills' Development Programme. A unique experience for any outsider, Alban was granted access to this high octane environment where students from the School of Nursing at the Faculty of Health, Social Care and Education, apply their mental health skills in a simulated 'live' ward situation. Alban is no stranger to live performances but nothing could prepare him for this emotionally charged assignment. The artwork reveals what makes this programme so special and why it won Teaching Innovation Of The Year at the Student Nursing Times Awards 2012.
25th July – 25th December 2013 1st Floor, Sir Frank Lampl Building, Kingston University, Kingston Hill, Kingston, KT2 6LB.
see a preview of the exhibition at http://artofjazz.blogspot.co.uk/2013/03/chris-hart-and-fish-bowl-peter.html and http://artofjazz.blogspot.co.uk/2013/03/mental-health-cat-and-mouse_28.html  ;
The film (from the exhibition) was shortlisted for an award at the 4th Walthamstow International Film Festival with its first screening at the BFI South Bank earlier this month.
Film – http://www.youtube.com/watch?v=VeB-mzmCSJw&feature=c4-overview&list=UU_iYxfB4CNWsM29QpD-Ab6Q
More details here –
http://murderminutes.blogspot.co.uk/2013/07/bfi-simulated-minds-shortlisted-for.html ;
Ursula O'Reilly Traynor's insight:
I know Alban Low's art work from his drawings of jazz musicians. He is brilliant at capturing the character, evoking the essence of the person with a few strokes of his pen. This exhibition is very different and he has risen to the presented challenge with sensitivity and intelligence; his drawings are like pyschological readings and offer us insightful new ways to explore the minds of those experiencing and those working with mental illness. Very moving.
See on www.youtube.com