A download and a date for your diary! This Woman's Work : Lady Maisery
See on Scoop.it – Music for a London Life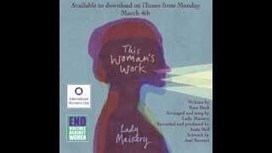 Lady Maisery have released a special charity download single to mark International Women's Day and to celebrate Women's History Month. It will raise important funds for the End Violence Against Women coalition : www.endviolenceagainstwomen.org.uk
2012 BBC Radio 2 Horizon Award nominees Hazel Askew, Hannah James and Rowan Rheingans, with their breathtaking vocal harmonies, have recorded their own striking version of the hauntingly beautiful Kate Bush song "This Woman's Work" .
The single, available to download from iTunes, is a bold new interpretation, underpinned by Scandinavian-inspired fiddle accompaniment and driven by Lady Maisery's trademark distinctive vocals.
Hear a trailer : www.youtube.com/watch?v=CirhAm4bamk&feature=youtu.be
This Woman's Work is the English trio's first release since their acclaimed debut 2011 album Weave & Spin. The artwork was created by Joel Stewart, illustrator, author and creator of BBC Television's Abney and Teal.
Says Hazel Askew: "All three of us have always loved Kate Bush and her original, iconic style. We were struck by the way this song shows the complexities of the relationship between a man and a woman before the birth of their first child, addressing the possibilities of loss whilst exploring the situation from a man's point of view. It felt like an unusual angle for a song, and Kate's lyrics get straight to the heart of this very human relationship, illustrating the complicated gender roles and emotions at play. Understanding the complexity of experiences like this is an important part of working towards more equal relationships between men and women, which is why we chose this song to mark International Women's Day."
Lady Maisery are proud to be supporting End Violence Against Women , a unique coalition of organisations and individuals campaigning to end all forms of violence against women.
"We are all passionate about campaigning for women's rights and promoting feminism, and this is often reflected in the songs we've chosen to sing. We're very excited to be supporting the important work End Violence Against Women Coalition do, raising awareness about violence against women, lobbying local and national government and campaigning to protect women's support services.
The current UK government's austerity measures are adversely affecting women by cutting vital women's services, making job losses in the predominantly female public sector and cutting funding for children's services on which many working parents rely. Following on from International Women's Day, Women's History Month is a good time to reflect on this and continue to work for change, as well as celebrate strong, independent women around the world."
Lady Maisery , also nominated for 'Best Debut' in the 2012 Spiral Awards , burst onto the scene in summer 2011 with the release of Weave and Spin (an Independent Album of the Week) . They broke new ground as one of the first UK groups to explore the tradition of "diddling" or tune singing, which has nearly died out in England, but is still prevalent in Scandinavia and other parts of Europe. Their singing and skills on accordion, harp and fiddle, has brought about a rapid rise on the roots scene and festival circuit.
"This Women's Work " has been produced by Andy Bell and is a special remix track from Lady Maisery's much anticipated second album, due for release in June 2013. It will be showcased on a UK album launch tour, running April 30-June 1 and the trio will also be appearing at Sidmouth Folk Week and Shrewsbury Folk Festival in August.
Ursula O'Reilly Traynor's insight:
15th May
LONDON: ALBUM LAUNCH – St Pancras Old Church = we'll be there to support this important cause and to hear the rest of the new album, We so hope it includes similar reworkings of excellent female songs ..this is a joy to listen to!
See on www.youtube.com