Black Maria User Club – Between Dreams Granary Building, The Crossing, King's Cross
See on Scoop.it – London Life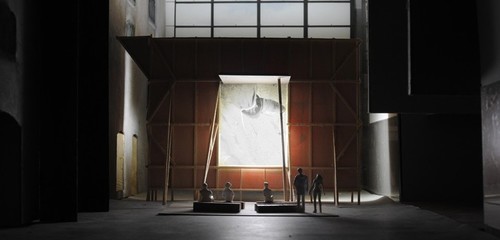 12.00—18.00 28 Feb 2013
The Cob Gallery presents Fee Greening, Between Dreams, a visual theatre in which to contemplate different sleep states and the act of dreaming. The installation will consist of a layered tableau of Greenings illustrations, created as a backdrop to a series of events (talks and performances) that will further explore the theme of dreams. Greening explores the sensations and surreality of everyday scientific phenomena, such as the hypnic jerk, reinterpreting them into visual metaphors. Between Dreams is a pre-cursor to a group exhibition at The Cob Gallery in May 2013 in collaboration with Guts for Garters.
See more at: http://www.kingscrossevents.co.uk/events/black-maria-between-dreams/#sthash.r0gZrBfY.dpuf
Ursula O'Reilly Traynor's insight:
At 5pm today, The Little Theatre of Dolls will perform 'The Holy Dress' @ the Granary Building.
for more info, visit: http://www.theatreofdolls.com
See on www.kingscrossevents.co.uk