Booking Now! Bitter Ruin – London Club 229 – October 3 and 4 – Do Not Miss!
See on Scoop.it – London Life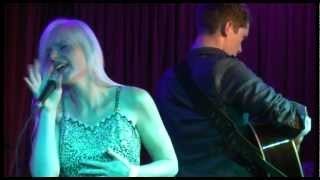 "Tickets are on sale for Bitter Ruin's next London show (and possibly the last of the year) – TWO NIGHTS of Bitter Ruin plus a six piece vocal ensemble! "
http://bitterruin.com/shows-3&4-oct-2012.html
I have just bought a multi-ticket for both nights, a bargain @ £12 plus booking fee. I suspect I am among the last to do so and few tickets remain for what will be a truly memorable show at this small and intimate venue – with or without Matt Lucas 🙂
============================================
"Bitter Ruin – Live at the Borderline.
Directed by Mark Withers at Big Brush Films Ltd, a short film of Bitter Ruin Live at The Borderline. Matt Lucas, Una Palliser and Jack Wiseman featured on this wonderful night on the 10th July 2012."
http://www.youtube.com/watch?feature=player_embedded&v=vojLDXKxbRc
See on www.youtube.com